Information Pre-Christmas Period
Extended right of return:

We extend the right of return until 8th January 2024.
In this way you can easily present your loved ones and you do not have to worry about a possible return.
Order by invoice:
Order now and pay at the end of January 2024.
When ordering with the payment method "Invoice", you will receive the invoice only in mid-January 2024. In addition, the invoice will have a term of payment until 31.01.2024 and when you receive the bill, you can decide if you want to pay the total amount or a partial amount (minimum is 10% of the total amount).
We wish you a nice and hopefully not too stressful Pre-Christmas Period!
Your Helen Kirchhofer Team
Close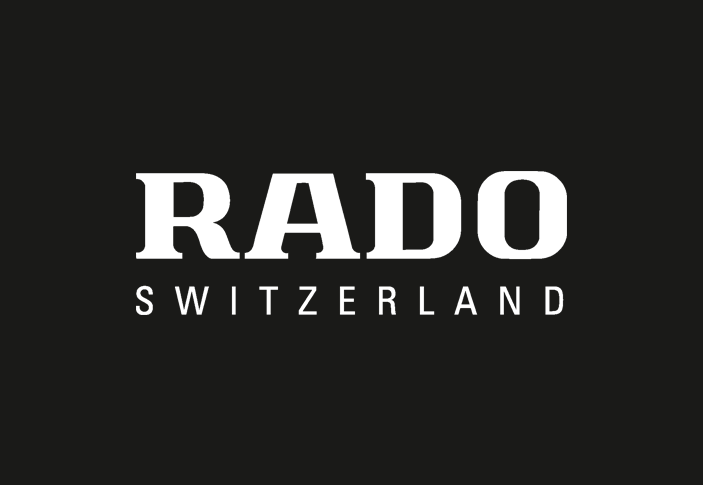 Rado Watches
Rado watches come in all forms and models for both men and women, These timepieces offer particularly striking design. Most models are made of high-quality materials such as high-tech ceramics or ceramos.
More infos
Rado
Watchmaker Schlupf & Co was founded in 1917 in Lengnau in Bern Canton by brothers Fritz, Ernst and Werner to produced watch movements. In the 1950s, the first complete watch collection under the Rado brand name was launched on the market.
Since its beginnings, Rado has always focused on innovation and design. Rado goes its own way and uses extraordinary materials such as high-tech ceramics, plasma high-tech ceramics, carbide, and ceramos, a mixture of high-tech ceramics and metal.
Rado watches with high-tech ceramics have a smooth surface and are exceptionally scratch-resistant. In addition, the watches are particularly skin-friendly and are very comfortable to wear. Watch models like the Diastar, Ceramica, and Sintra jubilé enjoy cult status. The versatility of the materials is continuously being expanded and Rado watches for ladies and gentlemen with fine leather wristbands are also on offer. All Rado watches are made with a scratch-resistant sapphire crystal.
The design of a Rado watch is always classic and elegant, which is also reflected in the various color variations: gold, silver, rose gold, black, white, grey, and brown tones. The watches are divided into different models: Hyperchrome, Diamaster, Centrix, Original, Sintra, Ceramica, Thinline, and True Thinline. The last model is extremely thin (max. 5 mm).
There are also watches from Rado with quartz and automatic movements. The caseback for the self-winding models is often equipped with sapphire crystal and you can watch the clockwork in action. Rado watches also have such functions as date display, stopwatch (chronograph), and dual timer function which can display two different time zones.
At Helen Kirchhofer, we offer complete service, repairs, and spare parts for your Rado timepiece. You can also explore the latest selection of Rado watches for women and men in our online shop.
Top